The DETERMINATION OF THE ANTIBACTERIAL EFFECTS OF CAFFEIC ACID ON FISH PATHOGENS
Caffeic acid on fish pathogens
Keywords:
Caffeic Acid, DISC, Bacteriyel Fish Pathogen, Disk Diffusion (DISC), Minimum Inhibitory Concentration (MIC),
Abstract
The use of phenolic (organic) acids as an alternative to antibiotic agents in aquaculture prevents the multiplication of pathogenic bacteria and demonstrates the ability of fish to cure animals by promoting the growth of beneficial bacteria in the intestinal flora. It is thought that the use of organic acids as an additive and antibacterial agent in aquaculture will increase in the future. In this study, the antibacterial effect of the caffeic acid, one of the organic acids, on Yersinia ruckeri E42, Listonella anguillarum SY-L24, Streptococcus iniae ATCC 2917, Edwardsiella tarda SY-ED14, Citrobacter sp. SY-C10 bacteria was investigated by using the Disc Diffusion (DISC) and Minimum Inhibitory Concentration (MIC) methods. Our results showed that caffeic acid had antimicrobial activity against all five bacteria, but it was the most effective on E. tarda SY-ED14, among the investigated fish bacteria pathogens. According to the results of this research, it is suggested that caffeic acid can be used as an antimicrobial agent against fish bacterial pathogens in aquaculture facilities. However, further studies are necessary to confirm caffeic acid's therapeutic efficacy in vivo against These studied pathogenic bacteria.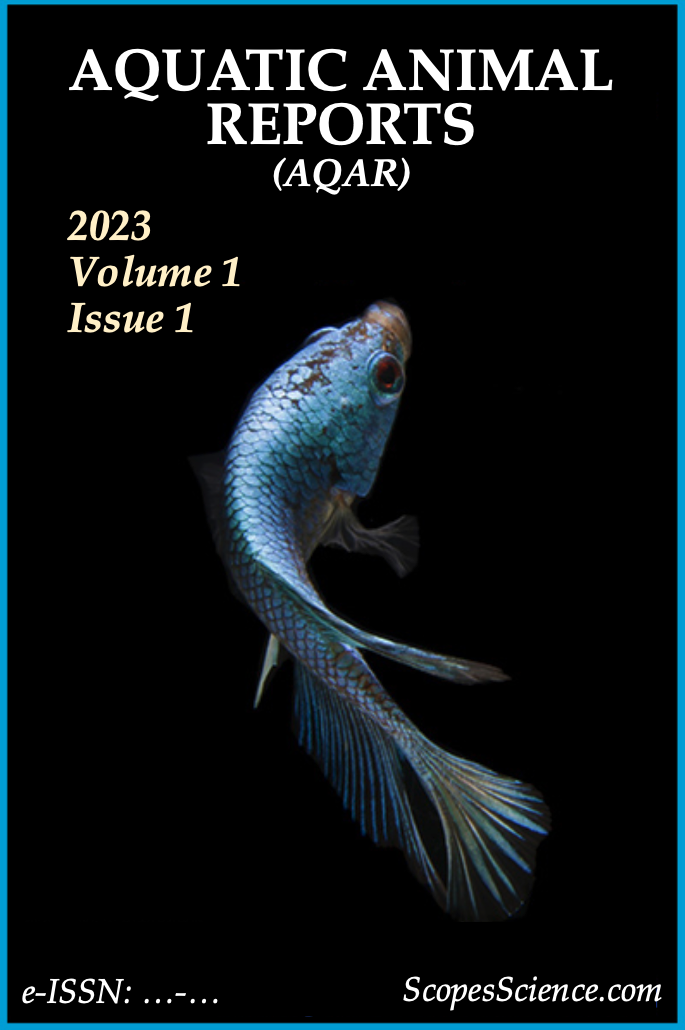 Downloads
How to Cite
TAPAN, F., ERGUN, S., & YILMAZ, S. . (2023). The DETERMINATION OF THE ANTIBACTERIAL EFFECTS OF CAFFEIC ACID ON FISH PATHOGENS: Caffeic acid on fish pathogens. AQUATIC ANIMAL REPORTS (AQAR), 1(1), 1–8. https://doi.org/10.5281/zenodo.7660249
Section
Research Articles
License
Copyright (c) 2023 AQUATIC ANIMAL REPORTS (AQAR)
This work is licensed under a Creative Commons Attribution-NonCommercial-NoDerivatives 4.0 International License.