SEX CONTROL IN RAINBOW TROUT (Oncorhynchus mykiss)
Sex control in Rainbow trout
Keywords:
17α-Methyltestosterone, rainbow trout, androgenesis, ginogenesis, triploidy.
Abstract
In recent years, the decrease in precipitation due to global warming or the change of precipitation regime has led to the review of production methods in agricultural activities in the world and in Turkey. Accordingly, scientific studies continue to develop appropriate methods that can keep up with today's conditions in the agricultural, animal and fishery production sectors in order to use water resources more efficiently. From the point of view of fish production, sustainable production in both marine and inland waters, obtaining more products per unit area, more efficient use of resources, reusing the water used in production and discharging it are ensured to conserve resources. Biotechnological studies continue to increase day by day in order to protect resources, reduce losses in production amount and improve product quality. In this review, biotechnological methods applied in fisheries today are emphasized for target production by eliminating product losses.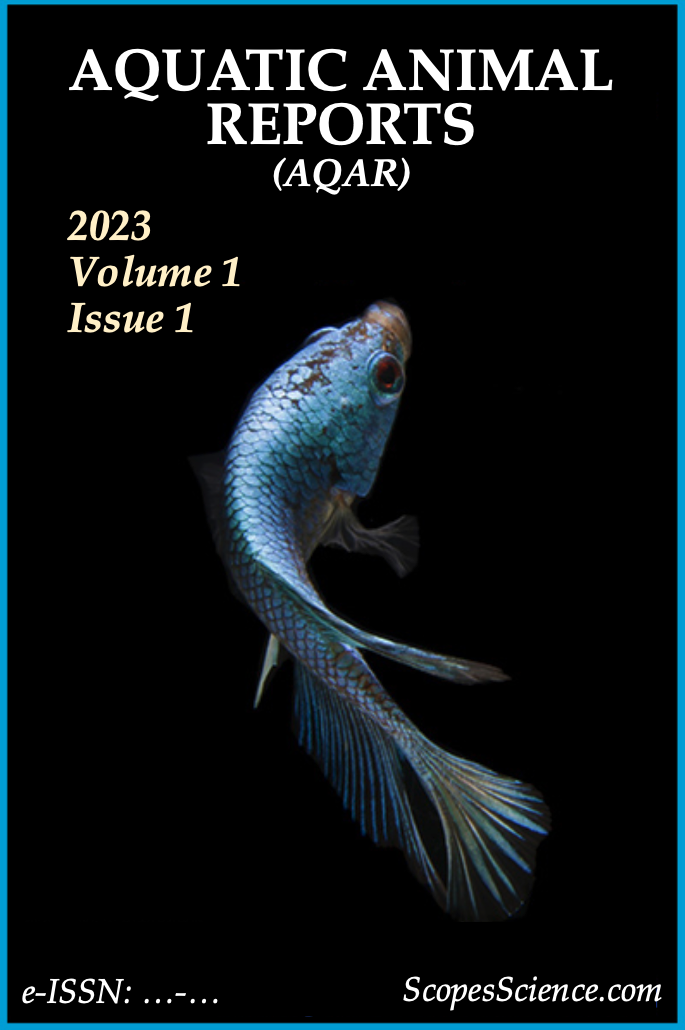 Downloads
How to Cite
DOĞAN, M. (2023). SEX CONTROL IN RAINBOW TROUT (Oncorhynchus mykiss): Sex control in Rainbow trout. AQUATIC ANIMAL REPORTS (AQAR), 1(1), 17–26. https://doi.org/10.5281/zenodo.7660356
License
Copyright (c) 2023 AQUATIC ANIMAL REPORTS (AQAR)
This work is licensed under a Creative Commons Attribution-NonCommercial-NoDerivatives 4.0 International License.