EFFECTS OF MEDICINAL PLANTS AND THEIR EXTRACTS AS DIETARY ADDITIVES ON FISH GROWTH AND FEED EFFICIENCY IN TURKISH AQUACULTURE: A REVIEW
Medicinal plants and extracts in fish diets
Keywords:
Aquaculture, Essential oil, Feed additive, Growth performance, Medicinal plants, Aromatic plants, Turkey
Abstract
The inadequacy of natural aquaculture stocks to meet the protein needs of the increasing population of today led to an increase in the importance assigned to aquaculture. The fight against infectious diseases that cause financial losses in production is gaining importance everyday while the amount of aquacultural production and stocks increases as well. Antibiotics are used to prevent diseases and promote growth. The official prohibition of the use of antibiotics as growth stimulators by the European Union as of 01 January 2006, made it compulsory to use natural additives in animal nutrition. In this review, studies on the effects of medicinal plants that were used as natural additives in the aquaculture sector in Turkey in the last 10 years on the growth performance of fish were evaluated.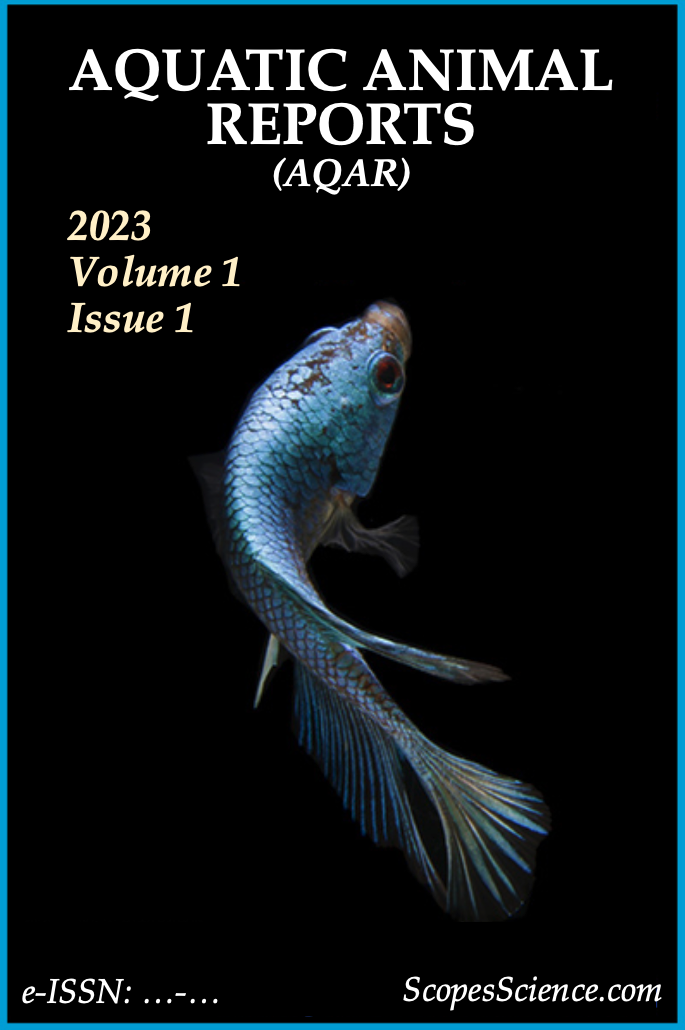 Downloads
How to Cite
YILMAZ, E., & TAN, U. (2023). EFFECTS OF MEDICINAL PLANTS AND THEIR EXTRACTS AS DIETARY ADDITIVES ON FISH GROWTH AND FEED EFFICIENCY IN TURKISH AQUACULTURE: A REVIEW: Medicinal plants and extracts in fish diets. AQUATIC ANIMAL REPORTS (AQAR), 1(1), 34–51. https://doi.org/10.5281/zenodo.7660417
License
Copyright (c) 2023 AQUATIC ANIMAL REPORTS (AQAR)
This work is licensed under a Creative Commons Attribution-NonCommercial-NoDerivatives 4.0 International License.